Special offers just for our Good Neighbors!
One of the best things about living in the country or a small town like Laurelville is having good neighbors nearby when you need them! Whether you are chasing some loose cattle or need pulled out of a ditch, neighbors are there for you when family and friends might be far away.

Here at Kingdom Realty we want to be one of your good neighbors! We are located within a few miles of the town of Laurelville, in good ole Saltcreek Township and we live and work on the edge of the Hocking Hills! We love Laurelville Cider and Ridge Inn donuts. We pick up pizza at Giovannis every couple of weeks and rent our movies from the RedBox by the Family Dollar. Laurelville is our hometown and we want to be the 'go to' real estate company for this area.

To that end we are offering some special deals for our Good Neighbors! Our goal is to help you get your home SOLD and get you on to your next real estate adventure, or if you are buying, we want to help you find the home of your dreams, whether you are staying in Laurelville, or moving elsewhere in Central Ohio. Here is what we can do for you, our Good Neighbors: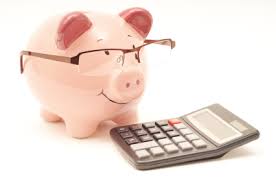 Discounted commission rates - Sellers, we understand you are watching your budget and every dollar counts!

Personalized Property Search - Ready to buy? One-stop shopping based on your personal criteria
Market analysis of your home - We will help price your home to maximize profit and minimize market time!



Professional photo service and virtual tour - dozens of beautiful photos and a virtual tour provide a wonderful overview your home!

Sample Virtual Tour
Free estimate of sale proceeds - Preliminary settlement statement based on estimated sales price to help in negotiations!
So neighbor, are you ready to talk about buying or selling a home? Click here to fill out a contact form and we will give you a call!
OR you call us at 740-477-9695. We look forward to getting to know you!